About Us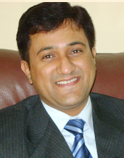 Dr. Pratyush Mani Tripathi

Director & Course Coordinator: Public Administration, General Studies
Dr. Pratyush Mani Tripathi is B.A., LL.B, from University of Allahabad, Postgraduate Diploma holder in Environment and Ecology (P.G.D.E.E.) from Indian Institute of Ecology, New Delhi, Master in Public Administration and Ph.D. from Lucknow University. He has taught for more than 10 years in the department of Public Administration, University of Lucknow as a Guest Faculty and has also worked as an Academic Counselor for M.P.A. Course in I.G.N.O.U. as well as a Visiting Faculty in the Institute of Rural Development, University of Lucknow. So far, there are 7 publications, 2 book reviews and 1 book entitled as 'Sustainable Development' to his credit. He has participated in various conferences and seminars nationally and internationally. He has been teaching Public Administration as an Optional Paper and International Relations, Bilateral Issues and Indian Polity in General Study for Civil Services Examinations.
9415011893
Director's Message
My Dear Students, I am Dr. P. M. Tripathi , Director, Vaid's ICS Lucknow welcome you to join this institute for preparation of civil services exams. This exam is quite an enriching experience that makes you more enlightened ,envisioned and enriched not only as a human being but also as a citizen of India , having knowledge about the history ,society ,culture ,economy and polity of the country . Therefore, I urge you all to join Vaid's ICS Lucknow Institute for your preparation of civil services where you get not only quality teaching but also value addition to face this examination. Your preparation is all about strategy, planning and right approach .it is very structured and organized methodology if you get the guidance of those who know this examination inside out. All my good wishes and best of luck. Thank you.
About VAID'S ICS Lucknow
VAID'S ICS Lucknow, a leading Consultancy for Civil Services, was started in 1988 to provide expert guidance, consultancy and counseling to aspirants for a career in Civil Services. Further it also provides consultancy in social science information and research. The Institute has achieved phenomenal success during the last twenty nine years in securing aspirants good positions in several government and non-government services. Though better known for it's enviable success in IAS examination, the Institute has established fairly good reputation for PCS and PCS(J) examinations too. Due to untiring efforts, devotion and dedication of the faculty members and other staff, VAID'S ICS LUCKNOW has emerged, in the last few years, as an important centre for expert guidance, long term planning and counseling for the aspirants of the three prestigious examinations viz-IAS, PCS, PCS (J).
The Civil Services (including the PCS) and the PCS (J) attract some of the best talented young persons in our country. The sheer diversity of work and it's nature, the opportunity to serve the country and be directly involved in nation-buidling, makes the bureaucracy the envy of both-the serious and the adventurous. Its multi-tiered (Prelims examination, Mains & Interview) examination is one of the most stringent selection procedures. VAID'S ICS Lucknow, from its inception, has concentrated on the requirements of the civil services aspirants. The Institute expects, and helps in single-minded dedication and preparation.
The Institute has some strong values, reflected in equal emphasis to Hindi and English as mediums of examination and encouragement to hitherto lesser known subjects. Its non-elitist approach attracts students not only from UP, MP & Bihar but as far-flung places as Kolkata, Ahmedabad, Bhubneshwar Raipur, Indore, Gwalior and other far off places.
VAID'S ICS Lucknow is one of the best IAS Institute in Lucknow.
VAID'S ICS Lucknow is a pleasurable experience for the dedicated, and an exacting one for the uninitiated. It demands hard labour and responsiveness from the students. Besides our permanent faculty, eminent professors from universities and colleges and the senior IAS and IPS Officers continue to provide valuable counseling and guidance through group discussion and mock interviews, *SWOT Analysis and Psychometrics Testing*. The Institute believes in creating a conducive atmosphere in career building.
Welcome you on joining the Institute and assure you the best of teaching and guidance in your effort to become successful in civil services.