Teaching Staff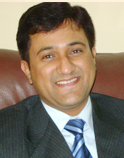 Dr. Pratyush Mani Tripathi

Director & Course Coordinator: Public Administration, General Studies
Dr. Pratyush Mani Tripathi is B.A., LL.B, from University of Allahabad, Postgraduate Diploma holder in Environment and Ecology (P.G.D.E.E.) from Indian Institute of Ecology, New Delhi, Master in Public Administration and Ph.D. from Lucknow University. He has taught for more than 10 years in the department of Public Administration, University of Lucknow as a Guest Faculty (2000-2010)and has also worked as an Academic Counsellor for M.P.A. Course in I.G.N.O.U. (2002-2005)as well as a Visiting Faculty in the Institute of Rural Development, University of Lucknow. So far, there are 7 publications, 2 book reviews and 1 book entitled as 'Sustainable Development' to his credit. He has participated in various conferences and seminars nationally and internationally. He has been teaching Public Administration as an Optional Paper and International Relations, Bilateral Issues and Indian Polity in General Study for Civil Services Examinations.
Invited by National News Channel as Constitutional – for legal and other current affairs.
9415011893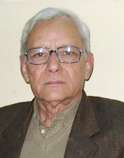 Dr. Aftab Ahmad

Course Coordinator: History
Dr. Aftab Ahmad, M.A. (History), M.A. (Persian) & Ph.D. in '1939-45: Emergency period, Administration of U.P. under Sir Maurice Hallett' has been teaching since 1988 for the students of Civil Services in Gen. Studies as well as in History optional paper.
Mr. Harish Kumar

Ancient History and Social Issues
He is M.A. (Gorakhpur University), L.L.B. (Lucknow University) and has expertise in human and organizational behaviour. Also having Knowledge of various competitive Examinations and practice of course counseling for more than 10 years & 5 years teaching experience.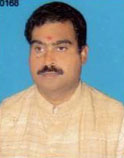 Dr. D. P. Pandey

–
Dr. D. P. Pandey, (Ex-Principal), Hindi Faculty. Teaching experience of about 21 years. Papers & Articles published in many prominent magazines and national dailies.
9451837232
Dr. S. P. Mishra & Team- Law Faculty

LL.M. (Gold Medalist), Ph.D. in Law
Assistant Professor in Law College of Lucknow University, Ex. Assist. Prof. of Law College of Gorakhpur University, Registered Advocate Bar Council of U.P. , having Teaching Experience of 8 years. Participated and presented papers / articles in various national and international seminars.
9336938679
Mr. Umesh S. Rishad

MA (History), NET
Teaching Experience – More than 5 Years
–
8052394351
Mr. Prafull Chandra

Modern / World History
Prafull Chandra, B.Tech (Mech.) has teaching experience for more than 5 years in Modern / World History & Social Issues to the civil services aspirants.
8860136757
---
General Studies & Essay
A team of 11 experts for different areas
Guest Faculty

Senior Professors from various universities and colleges, IAS/IPS Officers take classes in all optional subjects, G.S. & Essay Papers. Some of the distinguished guests who guide our students for interview and other classes are :Dr. R. K. Tiwari (IPS); ex. D.G. (UPP); ex-Member (UPPSC), Mr. Hasan Ahmad (IRS), Shri Anil Swaroop (IAS), Shri R. C. Srivastava (IAS), Shri Sheel Vardhan Singh (IPS), Shri Shankar Lal Pandey (IAS), Shri Kush Verma (IAS), Dr. Rai Umapati Ray (IPS), Shri D.P. Singh (IPS), Prof. C.P. Barthwal (ex-Vice Chancellor), Prof. Pandey (Delhi University), Prof. D.N. Dwivedi (Allahabad University), Gaurav Singh Chauhan, Asst. Commissioner (Trade Tax) etc.